Web and contacts
Home Scope Authors Submission Programm Exhibition Scientific committee Organizer Information Partenars Contact
Latest news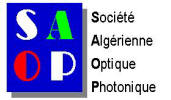 USTO Oran,
5 - 7 May 2018

Important dates
Deadline of submission: 11 February 2018
Answer to authors: 4 March 2018
Confirmation of participation due: 15 March 2018
Student authors presenting a paper at OPAL 2018 can compete for the Best Student Paper Award, which will be attributed during the conference.
More information soon ...
Communication formats

,

OPAL conference includes:
Registration
Participants are asked to feel the following registration form and sen it by email to :
Registration fees
Members of OPALS (SAOP)
Registration fees include Hotel accomodation, the access to the conference, the exhibitions, coffee break, lunch and gala diner
Accommodation and travel
Become a member of OPALS (SAOP)
More information, soon ...
Authors are invited to submit exclusively a PDF file using the instructions indicated in the template.
The accepted papers will be published as part of the Technical Digest, and available to all conference delegates. After the conference, the accepted papers will widely-distributed and can be downloaded from there
| | | |
| --- | --- | --- |
| Students | 15 000 DA | 150 € |
| Researchers and Professors, ... | 30 000 DA | 300 € |
| Others | 50 000 DA | 500 € |
Non Members of OPALS (SAOP)
| | | |
| --- | --- | --- |
| Students | 10 000 DA | 100 € |
| Researchers and Professors, ... | 20 000 DA | 200 € |
| Others | 35 000 DA | 350 € |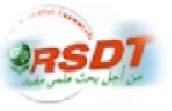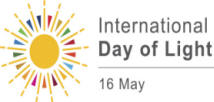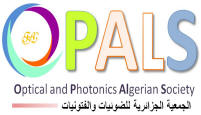 University of Science and Technology of Oran Mohamed Boudiaf (USTO)
Optical and Photonics Algerian Society (OPALS)
Under the auspice of the Ministry of High Education and Research